Products meeting the search criteria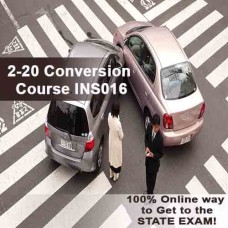 This 40-hour pre-licensing course enables an insurance professional with a 4-40, 0-55, or 20-44 license to convert to a full 2-20 license (state exam required), and covers the following topics of instruction: Property and Liability Insurance Concepts Personal Automobile Homeowners, Dwelling & Related Coverages Commercial Automobile Property General Liability Package Policies Worker's Compensation Crime Surety Bonds &nb..
Sale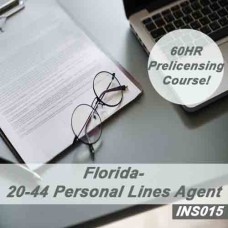 This Florida-approved 20-44 Personal Lines 60-hour pre-licensing course includes the following topics: Personal Automobile Property Insurance Inland Marine Homeowners Dwelling and Related Coverages (view syllabus). Upon successful completion of this course, you will be eligible to sit for the state examination (state exam must be taken at a PearsonVue site). Work at your own pace with your instructor available by email or telephone. It is designed and taught to comply with the ..
Showing 1 to 2 of 2 (1 Pages)